One of the most surprising collaborations of the year
Posted by Zechmann in Soul
Feb 27th, 2018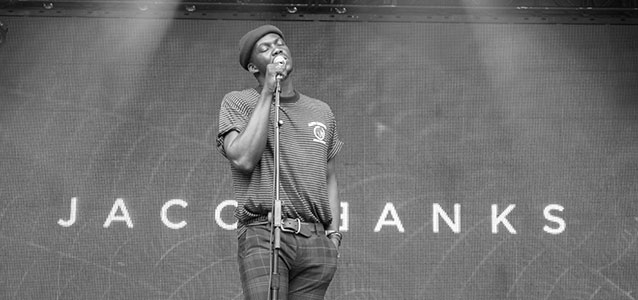 I rarely post a single anymore. Usually I save it for a playlist, but if I dive into the artist's music and come up with a handful then it's worth featuring alone.
I've already featured Jacob Banks when I saw him at Outside Lands – which was one of the best performances of the year, as well as his show at The Independent – but his single with Louis The Child is one of his best and unexpected at that.
Not from Banks, I expect his music to get better with time, but Louis The Child. Not only have they never worked with a singer so good, but they've got his sound down. Better than I've ever seen it before.
I swear I've heard 'Ditty Bop' at a Jacob Banks show, but something that sounds so familiar from the start is a good indicator of a track's longevity.
Breaking music barriers
Posted by Zechmann in Soul
Jan 31st, 2018

I saw Kali Uchis late 2017 at The New Parish and my first thought was my girlfriend would love her. I wanted to surprise her with tickets to her show at The Fox just after Valentine's Day, but it seems like she needs more convincing on how good she is.
I haven't seen a catalog this deep on SoundCloud ever (Duckwrth is second best). One song after the other, even the shittiest recordings had that whisper in her voice that makes her sound so special. She's the first artist that's ever made me appreciate someone singing another language so much.
I think that's what more Americans need to start appreciating other languages being sung. Bi-lingual singers to show there's no language line with good music.
There's nothing better than singers with soul
Posted by Zechmann in Compilations, Soul
Dec 29th, 2017

As this bitch of a year comes to a close, there isn't anything better than soulful singers to give it some grace. I haven't put together a soul singers playlist for about a year, so there's a lot of musicians to cover (72!)
In our last Lip Service playlist, it had soul, but no women. I think it's as important as ever to show appreciation to the women you love, and I love these musician. Or I'm sure I would if I knew them.
This one's for the woman I do, Lizzzz.
Practice makes perfect
Posted by Zechmann in Electronic, Soul
Dec 1st, 2017
I see a lot of producers go through three stages of music production: beat making, remixing, and collaborating. It takes time gaining expertise and forming relationships to work with talented vocalists, but there is no beat that can top a great song.
I was first introduced to Moods from his beat, "Love is Real," but it took a few years later to find my obsession of his. His remix of "Homie. Lover. Friend." takes some of the sexiest vocals & lyrics and puts it together better to sing and dance to. It was one of my favorite dance tracks of 2016, but his latest collaboration is topping that, titled Truth.
I don't take many lyrics to heart, but I love how and what Beau Nox sings on Truth. He sounds like Anderson .Paak, but not as a cheap knockoff. It's well produced, well spoken, and well sung. It's teetering on perfection. It might be my favorite song of the year.
His fans were as impressive as him
Posted by Zechmann in Live, Soul
Nov 13th, 2017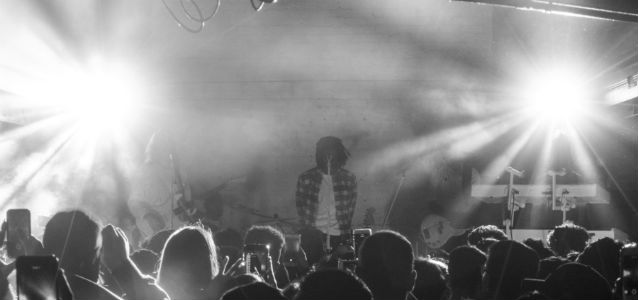 Three days before Daniel Caesar's show at The New Parish in Oakland, I went to Jacob Banks at The Independent in San Francisco. Banks was the first show that ever brought me to tears, so I had high expectations for Caesar.
I got to The New Parish thirty minutes after doors opened to make sure I got a good spot for Caesar's opener, Snoh Aalegra. It was extremely sold out, as in prices on StubHub were going for $200, so I probably should've got there earlier. By the time I did, the place was packed, but eventually I found a view of her from just behind the soundcheck. Not only does she have a voice, but she knew how to use it, especially live. Like Jacob Banks, she can get a crowd going, but Caesar has something more with his crowd. They were working with him.
When I heard all this hoopla about Daniel Caesar, I didn't understand why Jacob Banks wasn't getting the same. After hearing Caesar live, I do now. Caesar's lyrics are more accessible. It's pleasant to sing, even for the worst of us singers. And once your brain gets it stuck up in your head, all you wanna do is sing it with Caesar. Something most of his audience did. Something I don't think most of the audience for Jacob Banks could pull off.
A range of trap music
Posted by Zechmann in Electronic
Nov 10th, 2017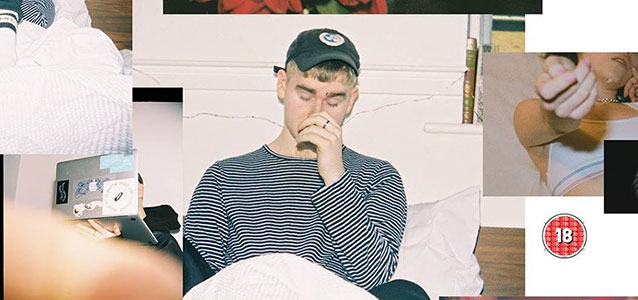 Mura Masa has plenty of hits with pop stars. From A$AP Rocky to Damon Albarn, these collaborations have made him more well known than most of his trap producer counterparts. He may not be as consistent as others in the future/trap scene, but his songs are some of most well produced and range far more than most.
From independent to mainstream, what I don't see enough is trying new things and making it work. Mura Masa's range in future & trap could give any mumble rapper a fresh sound. And his kick is almost as signature as Kayatrana's.
Old soul with Japanese flavor
Posted by Zechmann in Disco, Electronic
Oct 27th, 2017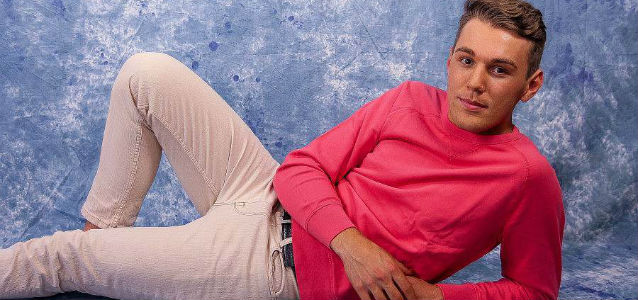 Yung Bae's remix of Gassed by Weslee is worth writing about alone. I haven't featured a single since the start of the year and this would've been next if Yung Bae didn't have a catalogue of good tracks.
His name sucks, but I guess it goes well with his aesthetic. His music doesn't suck and grooves with either old soul samples or some kind of Japanese singing. He's expanded his sound even more with the Gassed remix and worked with other top producers, including Mura Masa, Brasstracks, and Flamingosis.
If his Gassed remix is any indication of his trajectory, see him producing for singers soon to be stars in the next few years.
CRAZY / CATCHY
Posted by Zechmann in Indie & Pop
Oct 12th, 2017
We put a Rock Show playlist up to highlight some of 2017's best rock singers w/ a guitar, but I only had one woman on there, who I saw at SXSW, NINET. Now I have two. Or one for the next list.
I didn't plan to go to her show until that night. I really didn't plan at all, but a friend I found through music told me he had an extra ticket last minute. I saw one of the music videos and I went.
SHEER MAG's video was catchy, but going to her show live was a blast and the crowd even more. They went crazy.
Jack ya Booty
Posted by Zechmann in Electronic
Sep 29th, 2017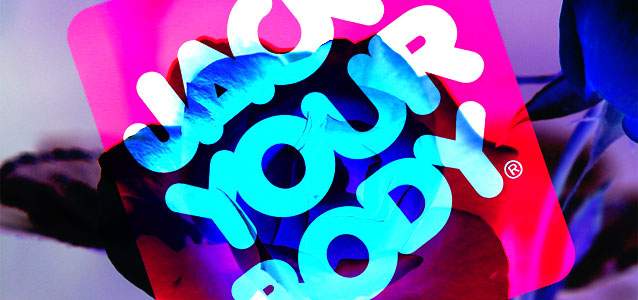 I love house music. I also hate it. It's some of my favorite music to dance to, but a lot of it sounds like shit (made for drug use).
Over the eight years this blog recently turned, we've tried to break up house into sub-genres. It's tough, on the verge of impossible, but it's important. Genres are more of a shade of something than a hard line, but it's how we discover music, tie it into a pretty bow, and call it a playlist.
My annual disco mix is probably my favorite. I don't get enough of the harder bass out, but one's coming soon. The softer, sexier stuff is probably put out most often, but this one right here is what I would define as straight house.
Even though some of it's called g-house or tech house. Where the beat sounds slightly stepped back.
Grown from Oakland
Posted by Zechmann in Hip-Hop, Live
Sep 25th, 2017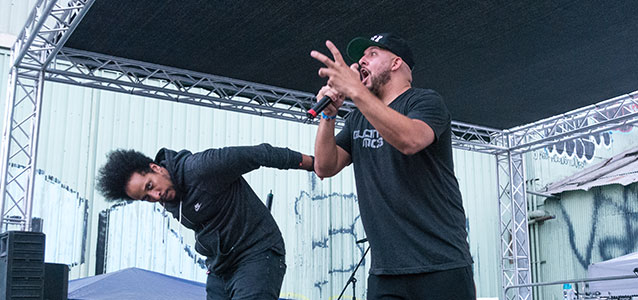 I talked about 2017's Hiero Day with my manager at work, who use to be on Hieroglyphics's label. We talked festival logistics, from pricing to setting up stages, and what makes a festival last. The one thing Hiero Day has above any other festival is its community.
Not many rap groups get a day commemorated to them by their city, and in turn make it a day of giving local musicians & artists a platform to show off their work. It's a festival that's grown from the area rather than copied and planted into the scene like many other festivals.