Go early, it's better
Posted by Zechmann in Live
Aug 9th, 2018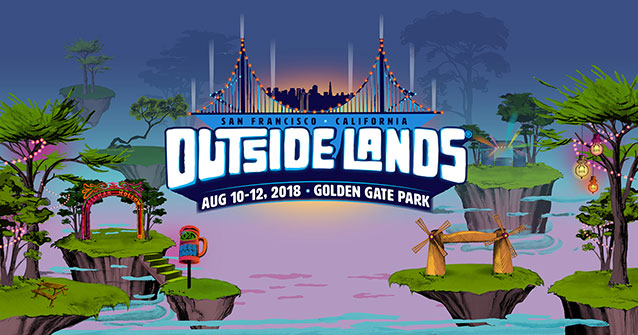 If you're going to Outside Lands this year, go early. At least one day. Last year I went to see Jacob Banks live Sunday at 1pm. Not only was he the best act I saw, but one of the best that year.
It's also a lot warmer, less crowded and dusty. It might be difficult to do it all three days, but give at least one day a try.
from DUCKWRTH to his self-titled EP
Posted by Zechmann in Funk, Hip-Hop
Jul 27th, 2018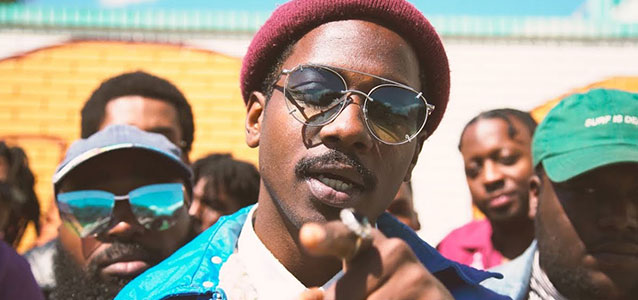 Channel Tres has hits, mostly with DUCKWRTH. I've seen both live a few times and they're charming as hell on and off stage. Ask my girlfriend. But Channel Tres just came out with his self-titled EP and it's unexpected & good. My favorite combination.
I may not love it like I love his work with DUCKWRTH, but it's hard for any artist to top what made them so special to you in the first place. The follow up is a big step, but like all great things, give it time. Tres's production is my favorite in funk with some synth flare. He changes it up enough from DUCKWRTH to his own voice to keep it fresh. Definitely wasn't expected.
Whether he sounds like Mac Miller, Outkast, or Danny Brown
Posted by Zechmann in Hip-Hop, Soul
Jun 19th, 2018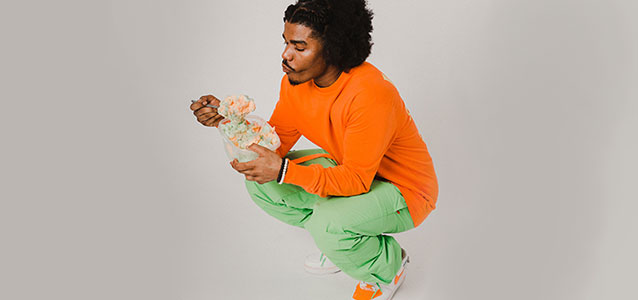 I hate PR people. Or at least people who bulk email me about an artist's latest single. I didn't ask for that. I don't want this. I can find it on my own. I've been so scarred by it that I don't trust most people with recommendations, but that's exactly how I found out about Smino.
I went to Blurry Vision, a first year Oakland hip hop festival, where Smino was supposed to play. A coworker said that I should see him. That was the only reason she was going, along with NxWorries' first festival show. Smino didn't end up showing, it happens, but I did listen to him all the way through on SoundCloud. Now he's my #1 person to see live. Well, behind Bill Withers and a few others.
He has some serious amount of music. He reminds me of a few different rappers from a few different songs. Mac Miller on "Ruby Red", Outkast vibes on a few, and even Danny Brown in "Home Invaders." Whatever he sounds like, like Dre said about Anderson .Paak, you can tell it's him from his first word on a song.
Beyonce, SZA, and Kali Uchis were the best, but not the only
Posted by Zechmann in Live
Jun 4th, 2018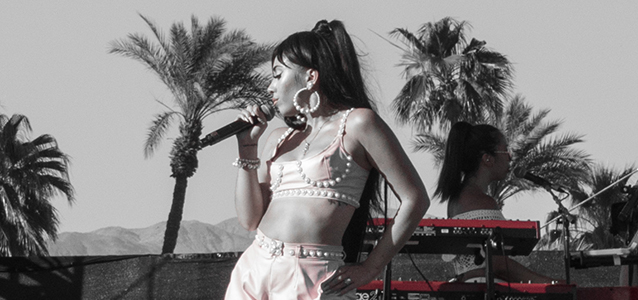 It didn't have Frank Ocean, but Coachella 2018 may have beat out 2017's FYF fest for best festival lineup I've ever been to. Beyonce, SZA, Jacob Banks, THEY., Kali Uchis, Daniel Caesar, Tom Misch, Jorja Smith, ODESZA, Vince Staples, Jessie Ware, Miguel, Kamasi Washington. That's not even half of who I loved, so here's most the rest.
Let's start with Friday because chronology. It also had my favorite performance at Coachella, Kali Uchis.
I love how Kali works the stage. She's among my favorite performers, including Jacob Banks, Anderson .Paak, Tom Misch, and DUCKWRTH. I've seen Kali at The New Parish and The Fox in Oakland, but she had a lot more competition this time at Coachella.
Most loved Beyonce most, but Kali Uchis had the moment for me. She always does. Every time I've seen her I'm always caught up her singing and stage precense. She kept me the whole time. That barely happens ever for me. Life gets in the way.
And his 'Bubblin' is bangin
Posted by Zechmann in Hip-Hop
May 18th, 2018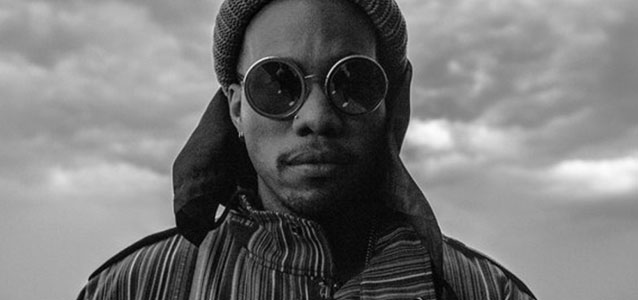 Anderson .Paak is probably the nicest musician I've met. I got the chance back in 2015 at Hieroglyphics' annual Hiero Day. I'm pretty awkward with most people, let alone ones I look up to, but he took it in stride. Others haven't been so kind and that's why I support him as much as I do. Well, more so because he's one of the best musicians active right now, and my favorite performer to see live. I think I have eight times now.
He's been playing 'Bubblin' live at his shows, and it sure as hell prepped me for the release. When it dropped it felt like it was another one of his classic bangers. Maybe it will be.
.Paak also released a music video, which always distorts my view of the song, but thankfully in a positive way with 'Bubblin.' The man can do no wrong right now.
Make sure to check the rest of his catalogue (before Malibu), especially his song 'Get Along' with EOM & Blu.
Beautiful and not typical
Posted by Zechmann in Electronic
May 14th, 2018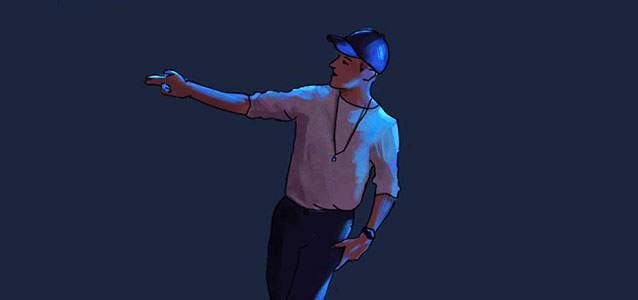 A lot of producers try to create a signature sound, but not many pull it off, let alone keep it up. I usually criticize producers for sticking with what originally made them popular, but Galimatias changes it up enough in his latest round of releases. Plus the vocalists are always well picked.
His 'Ocean Floor Kisses' came out at the end of 2014 and I've been going back to it since. It's one of the most relaxing beats – on the top list of all time – and best sums up his beautiful & laid back, off the beat music. Fun and quirky at times.
His work with Alina Baraz just before that is even more interesting to talk about. How he mixes her voice in 'Pretty Thoughts' with what I'm assuming is her pitched down vocals is one of the best plays between two voices. It finishes sentences better than most couples in love.
He hasn't made much in the last few years, but some new stuff has sprouted up. 'Blowback' isn't the redefining sound I heard with 'Ocean Floor Kisses,' but it's as different enough as it is good. Taking on that 50's doo wop (shoo bop) throwback.
The venue is as important as the act
Posted by Liz & Cory in Soul
Apr 30th, 2018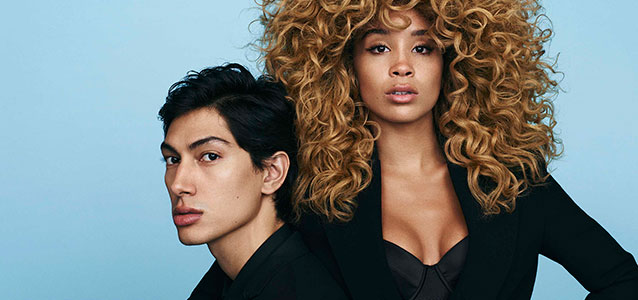 1015 Folsom is the worst venue in San Francisco. Well, it's probably not the worst, but considering the caliber of talent it gets compared to how poorly it's set up for live performances, it's the worst. The sound is shit and you can barely fit in for decent viewing. It should be remodeled or turned back into a nightclub, exclusively.
In mid April, my girlfriend decided to drag me to the Lion Babe show at 1015. I would've wanted to go if it wasn't for the venue. I did love hearing her voice live. The way she uses it with her producer, Lucas Goodman, makes for some timeless music. It's AlunaGeorge consistent. But everything else at the show, from the sound to the setup, felt shoddy. Although as my girlfriend pointed out, the costume changes and dance numbers made for a fun performance.
Lion Babe played Coachella the next weekend, but I decided to see THEY instead. They had given a great show at South by in 2017, but I kinda wish I saw Lion Babe instead. It is the main thing that sets musicians apart, besides the actual music. And she's got plenty, almost as much as THEY.
Joey Dosik, Billie Eilish & Skratch Bastid are all amazingly different
Posted by Liz & Cory in Live
Apr 18th, 2018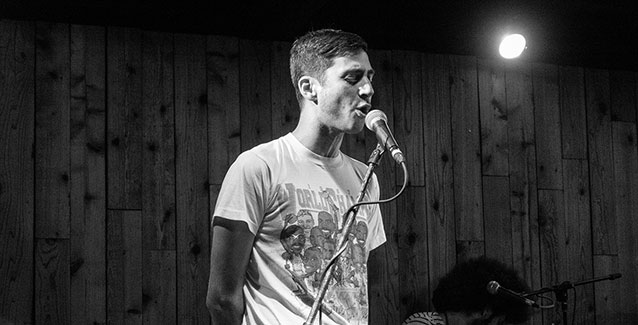 Getting to the airport is always a headache. I ran into quite a few large ones with my flight to Austin, including some asshole pulling a switchblade on a homeless guy, but one thing I realized is if you don't like the position you're in, change it. Especially if it's an asshole pulling a knife on you.
Unlike getting to the airport, getting to the first show in Austin was almost magical. Landing in Austin around 4:30, I had an hour to get to the Airbnb to drop off my stuff, Uber to the Austin Convention Center to get a music badge, and walk to Banger's to catch Joey Dosik's show. I never thought I would make it, especially given the trouble getting to the airport, but I did just in time.
I ended up seeing Dosik three times that weekend. I've fallen for a few of his tracks over the years, but seeing someone live is the other half of making a musician. Not only did his voice carry just as well live, but he had stage presence. His demeanor opened up his personality, and love for basketball. It showed a person behind the voice. Making the experience all the more personal.
One of the most surprising collaborations of the year
Posted by Zechmann in Soul
Feb 27th, 2018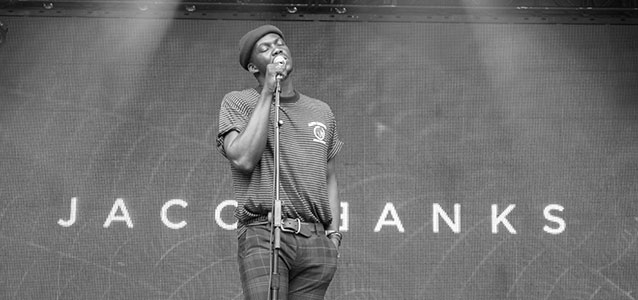 I rarely post a single anymore. Usually I save it for a playlist, but if I dive into the artist's music and come up with a handful then it's worth featuring alone.
I've already featured Jacob Banks when I saw him at Outside Lands – which was one of the best performances of the year, as well as his show at The Independent – but his single with Louis The Child is one of his best and unexpected at that.
Not from Banks, I expect his music to get better with time, but Louis The Child. Not only have they never worked with a singer so good, but they've got his sound down. Better than I've ever seen it before.
I swear I've heard 'Ditty Bop' at a Jacob Banks show, but something that sounds so familiar from the start is a good indicator of a track's longevity.
Breaking music barriers
Posted by Zechmann in Soul
Jan 31st, 2018

I saw Kali Uchis late 2017 at The New Parish and my first thought was my girlfriend would love her. I wanted to surprise her with tickets to her show at The Fox just after Valentine's Day, but it seems like she needs more convincing on how good she is.
I haven't seen a catalog this deep on SoundCloud ever (Duckwrth is second best). One song after the other, even the shittiest recordings had that whisper in her voice that makes her sound so special. She's the first artist that's ever made me appreciate someone singing another language so much.
I think that's what more Americans need to start appreciating other languages being sung. Bi-lingual singers to show there's no language line with good music.